1955 Original Schedule Poster with Jones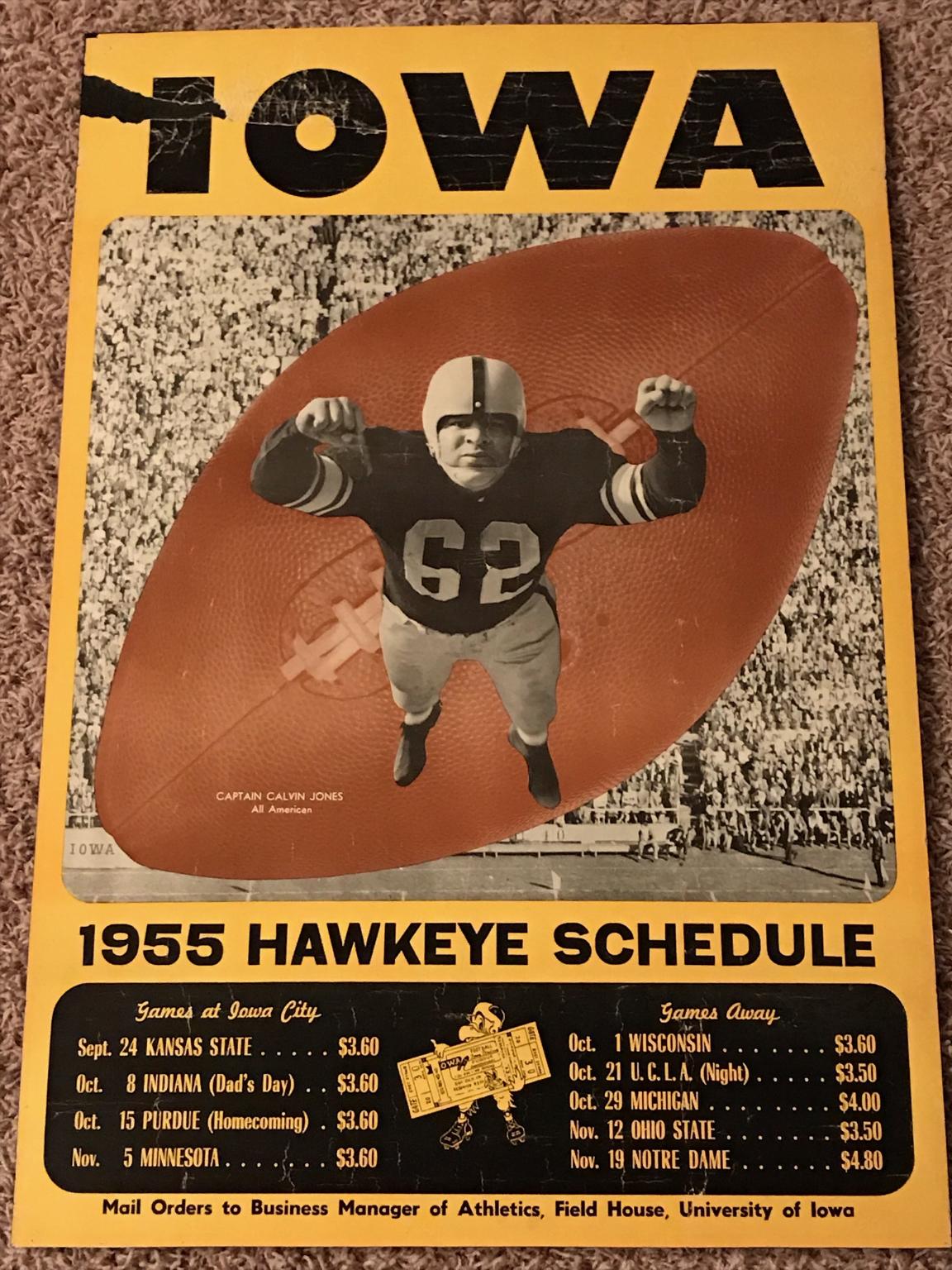 Calvin Jack Jones (Feb. 7, 1933 - Dec. 9, 1956) number 62 is the only other jersey retired by the University of Iowa besides that of Nile Kinnick's number 24. He was a University of Iowa all-star athlete and honor student. Cal played one season with the Winnipeg Blue Bombers after graduating from the University of Iowa in the spring of 1956. He died in a tragic plane crash after playing in the Canadian Shrine Game. He was headed home to try and attend the 1957 Rose Bowl game his friends were playing in for the Iowa Hawkeyes. His plane crashed in the side of Mt. Slesse. Please click on the link below to read this terrific article on this tragic event.
RIP Cal!
Pictured below the link is a Memorial Services program for his funeral in December of 1956. I have never seen another one of these. It shows that both Frank Gilliam and Forest Evashevski were honored guests on the back cover. I'm sure only very close family members and friends would have attended his funeral.
Click here to download and read great story surrounding Mt Slesse crash
Cal Jones Memorial Program Cover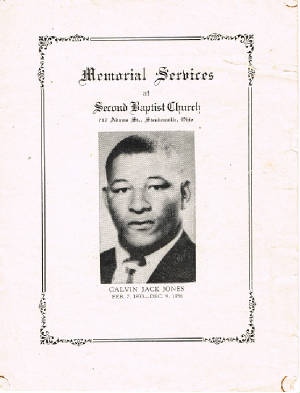 Cal Jones Memorial Program Inside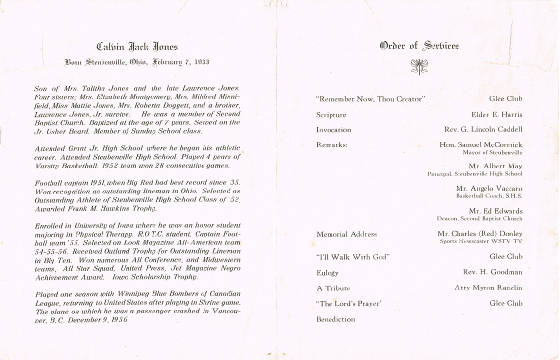 Cal Jones Memorial Program Back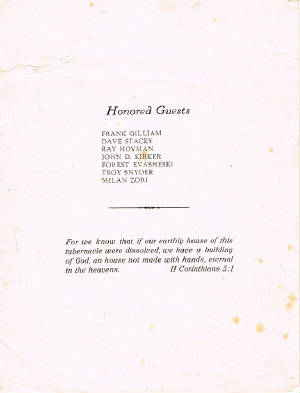 Below is an autographed index card that I obtained from a gentlemen that was at a High School Banquet on November 21, 1955 when he was 10 years old. A picture below the autograph is that of Calvin Jones at the event with the kids. Very Cool Piece!
Autographed Index Card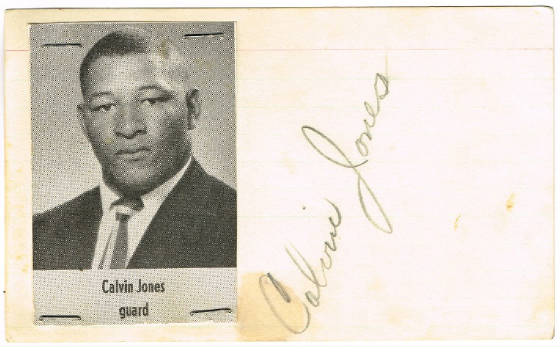 Picture of Calvin at the event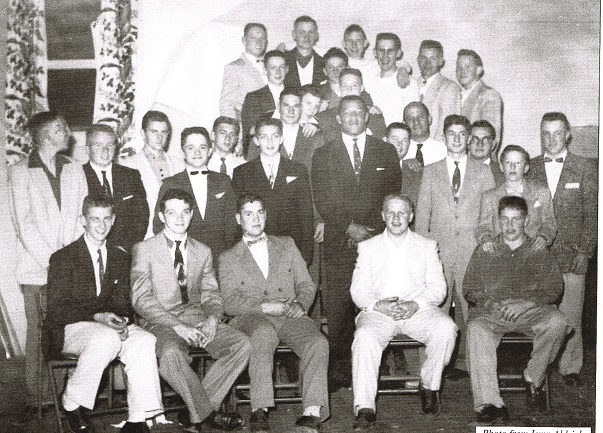 1955 Original Wire Photo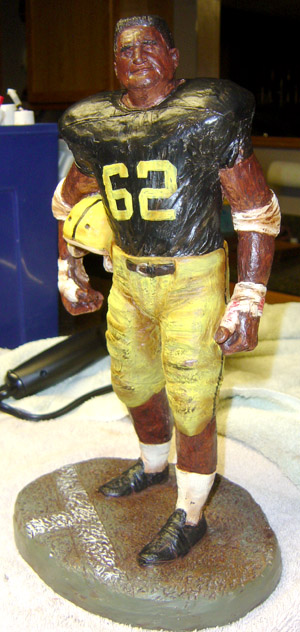 Left is a Calvin Jones #62 painted sculpture.